About Houze
HOUZE ("PME Excelência'19") provides accommodation / housing for students, professionals and tourists, property management and real estate consulting services in Portugal.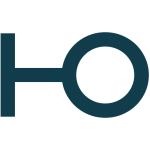 HOUZE is a "PME Excelência 2019" company that specialises in the real estate sector and provides innovative services and solutions to investors, owners, students, professionals and tourists.
Over the last few years HOUZE has achieved a continuous and sustainable growth record, reaching a distinctive position as market leader in the Portuguese university and business private housing market. This achievement reflects not only the deep interest that HOUZE has shown in this market but also the respect and trust that the company and its managers have achieved from its customers and business partners.
With a current real estate portfolio under management of more than 40 million Euros, the company offers more than 450 rooms, having reached this scale by identifying and structuring more than 70 real estate projects that it has invested in, along with owners and external investors.
HOUZE's excellent service is only possible thanks to a specialized management team, whose connection with the various players in the market is guided by principles of rigour, professionalism and trust.
Company Organisation